At RRC, year-round racquets are the name of the game. From summer match play to chilly winter paddle leagues, we have plenty of fun for the whole family.
We offer a range of opportunities for Tennis, Paddle, and Pickleball. Click on each to read more:
Adult Leagues
Interclub
Private Lessons
Summer Camp
Dates:
June 12-15, July 10-13, August 21-24
Time: 12-2pm
Ages: 11-13
$220/session
Dates:
June 26-29, July 24-27, August 14-17
Time: 12-2:30pm
Ages: 14-18
$260/session
Dates:
June 12-15, 26-29, July 10-13, 24-27 August 21-24, 28-31
Time: 9:30-11:30am
Ages: 4-10
$150/session
The club sponsors number of events over the summer:
Friday Night Mixed Doubles Limited to 24 couples, these events are set up in a round robin format.
Cardio Tennis: This is a one-hour session usually scheduled on Saturday or Sunday afternoons. The group is limited to 15 people and there could be multiple courts occupied. These workouts are open to all members.
Parent/Child Doubles: Have fun playing with your child (or parent!) and meet other families at the club!
There will be a 17 and Under and a 13 and Under Ladder for both boys and girls.  Ladder positions will be based upon where the player finished the year before.  If you are  new to the ladder, please contact an assistant to secure a position.  At the end of the summer,  trophies will be awarded to the boy and girl with the highest point total in each age group.  Points will be kept in the Pro Shop.  Individual points can be earned as follows:
1 Point – Challenge Win      (You can challenge 1, 2, or  3 spots from your position.)
2 Points-Interclub Singles Win
The  team has dominated the league by winning the cup 26 of the last 33 years!  The top 3 on the ladder  in each age group  (13-17) will be asked first to play each week. Club matches are held on Tuesdays and Thursdays at 1:00.   The league  begins, June 24th.
The club holds Tennis tournaments throughout the summer:
Mens Singles (open)
Mens Doubles (open)
Womens Singles (open)
Womens Doubles (open)
Mixed Doubles (open)
Mens Singles (over 45)
Mens Singles (over 55)
Mens Doubles (over 45)
The club championships are open to all ages and offered in 5 areas: Mens and Womens Singles, Mens and Womens Doubles and Mixed. These are formatted into an 8, 16, or 32 player draw (depending on participation) as single elimination. The championship match is scheduled to be played on a specific Sunday and all matches leading up to that date have to be completed by then.
The age banded tournaments have a more flexible format and are usually completed over the course of the entire summer. Currently we have 2 events; Mens Over 45 and over 55 Singles.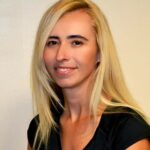 Meet RRC's Head Tennis Pro
I have been coaching/ mentoring players of various levels for 20 years. Most recently being the Director of Tennis at Hillendale Country Club, prior to that the Assistant Head professional at Baltimore Country Club for 4 years and the JV tennis coach at Notre Dame Prep since 2011.  As a junior I was #1 in Maryland and the Mid-Atlantic Region for consecutive years in all age divisions. At 10 yrs old I met "Coach Pete" who at the time was fresh off of the professional circuit himself and the Head Coach of the Maryland State Training Center and Travel Team, which I played on and together we represented Maryland successfully in various tournaments. At that time he became my personal coach and helped carve my professional playing career. At 14 I started playing professionally on the ITF/ WTA Circuit and obtained a world ranking.
Now that I no longer compete, I enjoy working with all skill levels and all age groups from pee-wee juniors to the collegiate and professional circuit in an effort to promote the sport and its wonderful benefits. I appreciate the opportunity to use my skills, experience and love of this sport to coach and help aspiring players perfect their game, reach their full potential or personal success and grow this program – all while having a great time!!!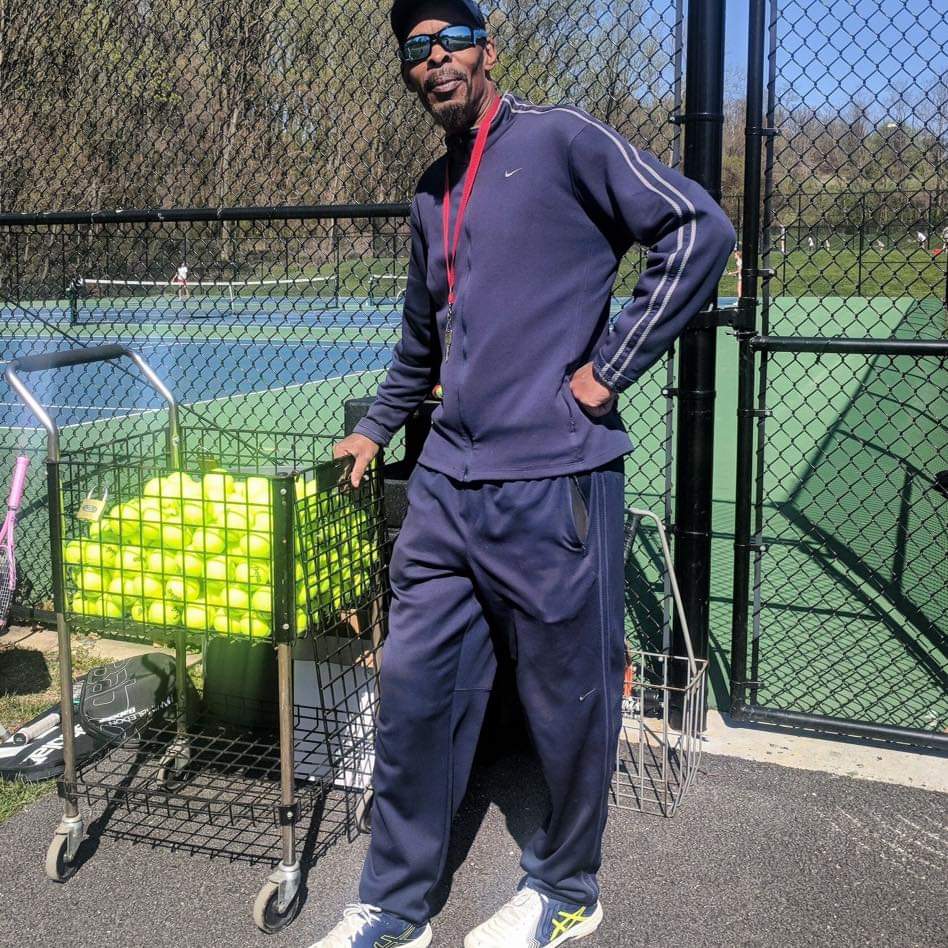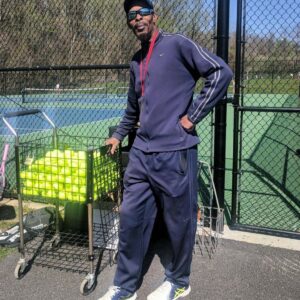 Peter Dutton has an extensive love for tennis, with over 30 years of teaching experience. He is a former Southern California state junior champion, who played on the US Junior Davis Cup team. He was the  #1 Singles player for Campbell University as a freshman. After graduating he went on to play professionally and gained a world ranking. Upon ending his pro career he became a teaching professional, he formerly taught and was a hitting pro at Saddlebrook. Pete then landed in Maryland where he became a consecutive Adult State Champion both in singles and doubles in his free time. Pete was the Head Coach of The Maryland Training Center and Travel Team, the Head Coach of the Head/Penn Allstar Tennis Academy and Travel Team. He was formerly a pro at Twinn Lakes, then Greenspring Racquet Club for a number of years. Over the winter he is a teaching professional at Orchard Tennis Club. He has been the Head/Varsity Coach of Notre Dame Prep for the last 15 yrs and most formerly the Head Pro at Hillendale Country Club.